Start, Upskill, or Advance your career with Indore most trusted ISO 9001:2015 software training institute.
Get Free Career Counseling
One of our advisor will call you in less than 45 minutes*
Industry Oriented Curriculum
30 + Case Studies & Projects
At Ethan's, we started the Cloud Capability Building Program in early 2016 when the IT industry was just beginning to adopt cloud technologies. We recognized the potential and future demand for this skill set and launched a well-planned Amazon Web Services (AWS) training program in Indore. Today, having AWS skills has become almost mandatory for most job openings, regardless of the domain, functional area, industry type, and innovation.
The AWS curriculum at Ethans Tech is carefully curated by highly experienced industry experts to meet market requirements. AWS holds a 70% market share of the global cloud computing market. Prominent organizations such as Netflix, Kellogg's, Adobe, and Airbnb use AWS as their backbone. As the leading player in the cloud services industry, every company, regardless of its size, has started to adopt AWS.
Lectures:
16-20
| Duration:
50-60 hours
| Mode of Training:
Classroom & Online
Register to confirm your seat. Limited seats are available.
We, at Ethans Tech, have designed an exclusive and promising AWS training program that caters to the diverse requirements of our audience. Our program is suitable for those who aim to switch roles and domains, seek better compensation, work with esteemed organizations, pursue international opportunities, or enhance their skills. We provide a range of use-case-driven sessions to assist you in achieving your objectives. During our AWS classes in Indore, our experienced trainer, who has worked on various complex real-time projects, introduces multiple project-based use cases. By implementing these use cases live, you can learn AWS services effectively, obtaining an experience equivalent to real-time project exposure.
Moreover, our program is automated using CLI, Cloud Formation, and Boto3 Scripts, which enhances your learning experience. Consequently, certifications become easy to obtain by practicing a few sample questions and revising classroom session notes. At Ethans Tech, our industry practitioners share their knowledge, enabling you to utilize AWS services and create scalable and highly reliable infrastructure. Our curriculum aligns with the AWS Cloud Solution Architect Certification Program.
What are the Reasons to Learn AWS?
AWS offers a high degree of flexibility and customization to suit the unique needs of businesses. Customer-defined tagging enables users to monitor and manage specific resources easily, while scalability allows automatic adjustment of resource capacity according to demand. This means businesses can access servers and storage on demand without worrying about physical infrastructure constraints. AWS APIs are available in multiple programming languages, allowing for programmable infrastructure management, and third-party services provide features such as backups, support, and new instance releases.
AWS takes data privacy and security seriously, offering fine-grained access control, physical security, and data locality control to ensure customer data remains secure, regardless of business size. AWS also offers Platform as a Service (PaaS) offerings for data warehousing, backup, database, transcoding, caching, application management, storage, and infrastructure management. This results in reduced infrastructure setup and management time, leading to cost savings. Additionally, scheduling services like Elastic Compute Cloud (EC2) and Relational Database Service (RDS) allow businesses to optimize their resources without running services during off-hours, and third-party tools like CloudRanger simplify scheduling without scripting.
Why Choose Ethans Tech for AWS Course?
The AWS Training program at Ethans Tech in Indore enables participants to earn various certifications, such as AWS Practitioner, AWS Solution Architect, and AWS Associate Developer, all within a single program. The course curriculum has been crafted by industry experts from various MNCs, providing hands-on exposure to real-world projects. Ethans Tech also offers a job assistance program, which involves collaboration with top-notch organizations to help students break into their preferred industry. The program provides guidance in building resumes and preparing for interviews, giving participants a competitive advantage.
What are the different Certificates provided in AWS Courses?
The AWS Cloud Practitioner certification exam covers fundamental concepts of the AWS Cloud, such as its services, features, security, compliance, billing, support, and pricing. It is designed for individuals in non-technical roles, including finance, management, IT sales, and business professionals, who require a basic understanding of AWS.

The AWS Solution Architect certification, on the other hand, requires advanced knowledge of building and deploying AWS Cloud infrastructure, including expertise in architectural quality practices. Candidates should have significant experience in configuring, deploying, and managing computing, storage, network, and database services in AWS.

The AWS Associate Developer certification exam evaluates the ability to develop native applications in the AWS Cloud, utilizing AWS services and optimizing the AWS SDK. Candidates must also demonstrate proficiency in code-level security practices, such as credential creation and encryption strategies.
Who Should Choose AWS as a Career?
Amazon Web Services (AWS) is a cloud computing platform that has become popular among professionals pursuing a career in the technology industry. AWS provides a broad range of services and solutions that offer a versatile skill set that can benefit individuals in various roles:
IT professionals can expand their skills by learning various services from computing and storage to analytics and machine learning, helping them stay competitive in the tech industry.
Developers can build scalable and secure cloud-based applications using AWS's suite of tools and services, freeing up their time to focus on development.
System administrators can learn AWS to manage cloud-based infrastructure, including virtual machines, storage, and networking, helping them acquire the necessary skills to stay ahead in the industry.
Data analysts can work with large datasets by utilizing AWS's services for storing, processing, and analyzing data, enabling them to derive valuable insights that can drive business decisions.
Overall, AWS is a valuable skill set for anyone interested in cloud computing and related technologies. Its versatility and in-demand services make it an asset, and acquiring AWS skills can help individuals build a rewarding career in the tech industry.
How do Ethans provide the training?
Ethans Tech's course is designed by industry experts from various MNCs to equip individuals with the necessary skills and knowledge required to work confidently on IT projects. The course offers regular sessions as well as guidance on building a strong social profile through showcasing their skills using sample projects and use cases. Additionally, we mentor students on technical discussions and how to present themselves better, while encouraging them to write blogs and create a portfolio that highlights their work. Through collaborations with top-notch companies, we provide our students with access to better job opportunities, as well as offer resume-building and grooming sessions to boost their confidence. Our students are added to our placements forum, which grants them access to multiple job references from our faculty network. We also maintain a technical discussion forum to help students with their queries. Upon completion of the course and assessment of the assigned projects, students receive a course completion certificate that adds value to their profile.
What are the Syllabus Highlights?
Ethan highly recommends the AWS training program for individuals seeking to transform their careers in the ubiquitous technology of today's world. The program helps establish a career in a rapidly-growing field.
The AWS course content is developed and taught by IT industry professionals with extensive experience in their respective domains from multinational companies. To provide the best AWS training in Indore, the course curriculum is frequently reviewed and updated to ensure relevance to employers. Notably, the content is case study-driven rather than topic-driven.
At Ethans Tech, the AWS certification training program aims to provide comprehensive knowledge of AWS architectural principles and services. The training is delivered effectively, enabling students to handle ingress and egress data to and from AWS. The Amazon Web Services (CSA) certification is globally recognized as one of the most esteemed IT certifications, according to the Global Knowledge Study.
AWS Classes in Indore FAQs
What if I have queries after I complete this course?
You will have access to the technical discussion forum lifetime, which will help you in resolving most of your doubts and queries. Eventually, you can connect with your respective faculty directly, else reach out to the nearest Ethans help desk for further assistance.
Our faculties are all extensively experienced IT Industry experts and real time corporate trainers from renowned MNC's with marvelous knowledge in the subject matter. In addition to their standard duties of imparting knowledge, faculties also undertake consulting assignments for leading Indian and Multinational Companies that gives practical exposure based on real time scenarios from their world of experience. Ethanians that upskill are able to vividly recall classes even after years. Such is the impact of our remarkable trainers on the students.
Will Ethans be providing any study materials?
Yes, Ofcourse. You will be provided with both, hard copies of the study material upon enrollment and soft copies will be shared by the respective faculties over the cloud during the program.
What types of courses are available at Ethans?
Ethans is a Market leader in Cloud, Automation and Analytics (such as Python, Data Science – Machine Learning, Artificial Intelligence, AWS, Azure, GCP, DevOps, Hadoop, Selenium, Robotics Process Automation, etc.) helps working professionals and freshers in enhancing skills in multiple technologies as per the market demand.
Does Ethans provide Job Assistance?
Yes. Ethans being one of the top notch institutes, has a wide network in the market. We do have collaboration with multiple companies that helped 3000+ freshers to get place and working professionals to switch their domains in top companies across India. On course completion, one becomes eligible for the placement assistance.
Does Ethans provide weekend classes for professionals?
There are multiple institutes which are providing software training courses, but only Ethans offers professional training on various demanding technologies with flexible timings over the weekdays as well as on weekends depending on the requirements of working professionals.
What are the profiles and experiences of trainers at Ethans?
We have a big pool with a strong and renowned team of professionals having extensive expertise in the technology they deliver. Our trainers are quite supportive and render an amicable learning environment which invigorates the student's growth in an optimistic way. They are all with huge industry and teaching experiences. Some of them hold more than two decades of experience of the same industry.
Do I need to pay the complete fee lump sum or I can have an installment facility too?
We are open for both, lump sum and installments. Best to pay it in one go, but we avail maximum two installments. First installment is to be cleared on the very first day of the class and the second one, within 21 days from the batch commencement date.
The fee which I will pay is refundable or transferable?
No. Fees once paid is non-refundable and non-transferable at any case, as we assure best training quality at Ethans Tech. We do not let go of any of our valuable students and ensure to deliver the quality that meets one's requirements and is worth it. Each one of you is important to us.
Does Ethans provide free Demo classes before joining a course?
Yes, Obviously. It's mandatory and your right to know everything regarding our institute before enrolling. We keep on conducting multiple free demo sessions on numerous technologies every week at all the respective branches of Ethans. It gives you awareness, knowledge, makes things crystal clear and also helps one to decide upon the technology he/she wishes to opt for.
What are the facilities and infrastructure at Ethans?
As of now, Ethans has presence at three locations in Pune (Pimple Saudagar/Kharadi/Baner) and in Noida as well. Looking forward to expanding gradually across India with all your support. Ethans has state-of-the-art-infrastructure that accelerates a pleasant and academically vigorous and stimulating environment for the students and the faculty.
Does Ethans provide Online Training?
Yes. Ethans renders Online training too. It's a virtual and absolutely interactive training by the identical faculties that educate at our different branches with the help of a specific software which is best to intercommunicate online. You will be obtaining uniformly the same study material and assessment in online training as in the classroom. Educating yourself from Ethans Tech either by classroom or online means is the same, as the instructors don't change. Now, it depends on the students, which mode to prefer based on their comfort levels.
Does Ethans provide facility to repeat the batch?
On enrollment at Ethan's Tech, you are provided with a flexi pass that avails eight months free re-joining option within the same branch and under the same trainer from the date of enrollment. We also provide online recorded sessions as backups. Options available for branch change with nominal charges as per the norms and regulations of the institute.
Does Ethans provide Institutional Certification after the course?
Yes. Certificate is issued to the respective student, after the course completion and assessment which is valid in multiple companies and apparently, it becomes an edge in your curriculum vitae in order to showcase your skill set.
Does Ethan's conduct training at Corporates?
Yes, we are frequently engaged in corporate training being the market leader with a big pool of corporate trainers having a wide network with collaboration with several top MNC'S that ultimately becomes an add-on for placing our students with such references.
What is the admission procedure at Ethans?
Basically, there are two ways of registering with Ethans Tech, Online and Offline. In terms of Online, you just need to visit the enrollment tab on your website – www.ethans.co.in which will redirect you to the enrollment form, wherein you need to fill all your essential details and proceed further by paying Rs. 2000/- as the registration fees (inclusive of your standard course fees) For Offline admission, you can can contact and visit any of your nearest Ethans branch and carry out the further formalities under the guidance of the team at Ethans Desk.
Our Industry Expert Trainer
We are a team of 10+ Years of Industry Experienced Trainers, who conduct the training with real-time scenarios. The Global Certified Trainers are Excellent in knowledge and highly professionals. The Trainers follow the Project-Based Learning Method in the Interactive sessions.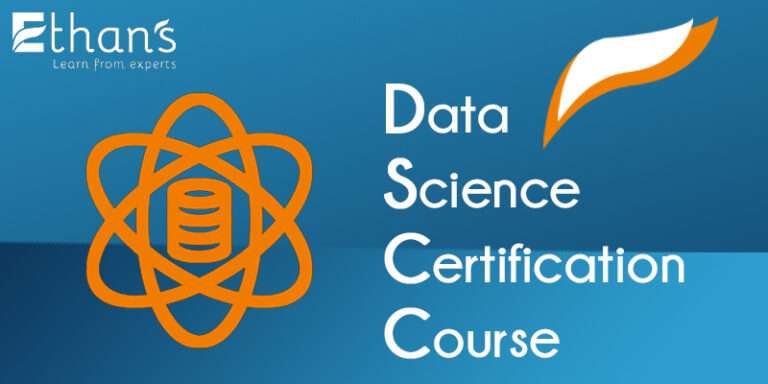 Lectures: 16-20 Duration: 50-60 hours
Opportunities for data scientists are rapidly growing. We offer various Data Science certifications in ML…
Lectures: 16-20 Duration: 50-60 hours
Are you from a non-IT background and wish to join the IT company? Get a 100% job assistance program in Data…
Lectures: 12 Duration: 48-52 hours
Azure certification training will help you prepare for the certification of the Microsoft Azure exams AZ-900, AZ-104…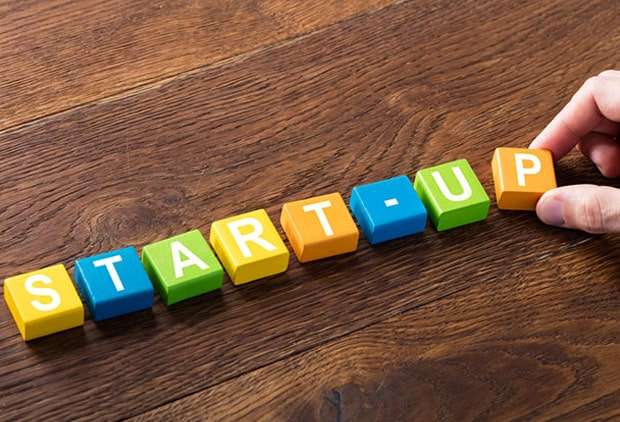 Ethans Tech, a Mumbai-based start-up that provides training to software engineers, has seen a three-fold...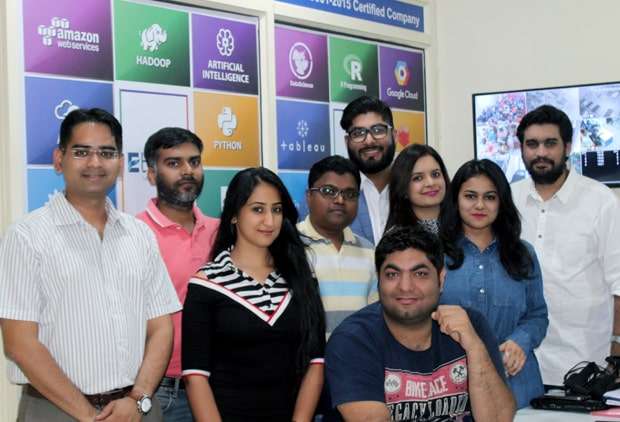 The advent of emerging technologies....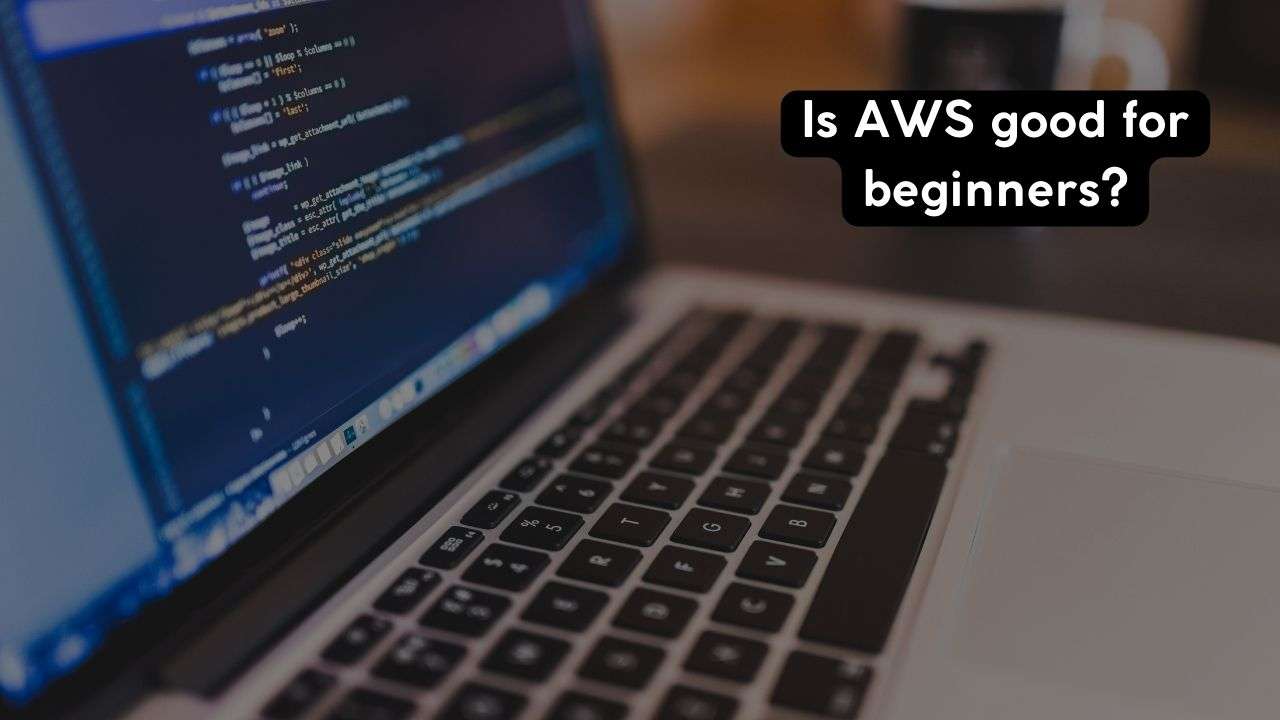 Amazon Web Services is the acronym AWS. It is an industry leader in Platform as a Service (PaaS)…