Azure classes in
Hyderabad
Start, Upskill, or Advance your career with Hyderabad most trusted ISO 9001:2015 software training institute.
Get Free Career Counseling
One of our advisor will call you in less than 45 minutes*
Industry Oriented Curriculum
30 + Case Studies & Projects
Azure classes in Hyderabad
Ethans Tech offers outstanding cloud training programs and courses for Microsoft Azure, which enable internet-based computing and facilitate the exchange of information. With ubiquitous access to computing resources, businesses can store and process large amounts of data in third-party data centers. The Azure training program covers essential topics such as the free Tier Azure Account, accessing Azure services through the Azure portal, and Azure services. Participants will also learn about ARM Templates and how to use them for deploying Azure services. The Microsoft Azure training in Hyderabad is designed to prepare professionals by providing hands-on experience with real-time scenarios and enabling them to work independently on relevant projects.
Lectures:
18-24
| Duration:
52-60 hours
| Mode of Training:
Classroom & Online
Register to confirm your seat. Limited seats are available.
About Azure training and classes in Hyderabad – by Ethans
Learn Microsoft Azure from Industry Experts
Microsoft Azure, previously known as Windows Azure, is a public cloud computing platform offered by Microsoft that provides a range of cloud services, including computing, analytics, storage, and networking. Users can choose from these services to build and scale new applications or run existing applications in the public cloud. Microsoft Azure is a comprehensive set of cloud-based solutions that replace the need for physical hardware and services. With Azure virtual machines, users can run all of Microsoft's server products as well as third-party products such as Linux distributions and software. Additionally, the Azure product line offers a complete range of services for developers to create cloud-based applications.
Professionals can prepare for working in real-time situations and independently on relevant projects through Microsoft Azure classes in Hyderabad. Learn about the best cloud computing platform, Azure, at Ethans Tech.
What do you mean by Microsoft Azure?
Microsoft Azure is a comprehensive public cloud computing platform that offers Infrastructure as a Service (IaaS), Platform as a Service (PaaS), and Software as a Service (SaaS) solutions. These solutions include analytics, virtual computing, storage, networking, and much more, making it an ideal choice to supplement or update on-premise servers. Microsoft Azure provides a vast and constantly expanding range of cloud-based computing options that are accessible to businesses, developers, government agencies, and anyone who needs to build an app or run a company on the internet without having to install or manage hardware or server software. It has become the fastest-growing business segment for Microsoft Azure in recent years and is likely to surpass Windows in terms of revenue within the next three years
What are the Various Microsoft Azure Certificates?
The Microsoft Azure Fundamentals certificate (AZ-900) is a new foundational-level exam that demonstrates basic knowledge of Azure-based cloud services. It is designed for individuals in sales, technical, non-technical, and developer roles who wish to validate their fundamental understanding of cloud services with Microsoft Azure. This exam also enables non-technical candidates to grasp the cloud services offered, which may include sales, purchasing, and marketing Azure cloud services.
The Microsoft Azure Administrator Associate certificate (AZ-104) validates a user's understanding of implementing, monitoring and maintaining Microsoft Azure solutions and cloud services related to security, networking, cloud capabilities, and storage. Candidates for this certification must have a grasp of the total IT lifecycle, which includes the administration of infrastructure services and environments. We recommend this certification for most people who have completed the Azure Fundamentals, as it allows them to understand different Azure services. This exam tests candidates' knowledge and skills in configuring and managing computing, storage, virtual networking, and monitoring in the Azure environment. An Azure Administrator is a subject matter expert (SME) responsible for implementing an organization's Azure-based cloud infrastructure.
The Microsoft Azure Developer Associate certificate (AZ-204) is beneficial for Azure developers who focus on designing, building, testing, and maintaining cloud solutions such as services and applications. This certification is suitable for candidates who are skilled at developing services, applications, security maintenance, storage, and communications using the Azure cloud platform. It also serves as a prerequisite for the Microsoft Certified Azure DevOps Engineer Expert exam.
The Microsoft Azure Data Engineer – Associate certificate (DP-200) is designed to implement data solutions that include data storage services provisioning, batch data processing, developing streaming, implementing security requirements, implementing data retention policies, and accessing external data sources. Candidates should be able to implement Azure SQL Databases, Azure Cosmos DB, Azure Data Lake Storage, Azure Stream Analytics, and Blob storage services.
What are the Benefits of Microsoft Azure?
The consensus among experts is that on-premise data centers are becoming outdated, and cloud solutions such as Amazon Web Services (AWS), IBM, and Apple's iCloud are replacing them. Microsoft Azure is one of the leading players in the cloud services industry and provides many benefits to companies of all sizes. Obtaining certification in Azure can advance your career prospects, whether you're currently working in cloud computing or aspire to enter the field. Azure's flexibility is an attractive solution, allowing users to quickly scale data storage and services, making it suitable for businesses of all sizes. Azure certification also opens up diverse career paths, including cloud architect, developer, or solution architect. It provides opportunities to work in various industries and locations worldwide. One of the significant advantages of Azure solutions is their cost-effectiveness, as they are faster and easier to add and scale infrastructure than traditional on-premise data centers. Obtaining an Azure certification can boost earning potential, with an average annual salary of $101,526 for those with certification at the Fundamentals level, and Azure cloud architects earning an average annual salary of $179,996. Azure also offers a range of service offerings like Visual Studio Team Services, Visual Studio Application Insights, and on-demand storage, making it easy to develop and test mission-critical apps. Disaster recovery is another significant advantage of Azure, with its geographically decentralized infrastructure allowing for endless disaster recovery options. Overall, Azure is a valuable skill set for anyone looking to advance their career in cloud computing and related technologies.
What are the Core Services of Microsoft Azure?
The Azure suite offers a range of services to help organizations meet their computing needs. Azure compute allows for the quick and easy provisioning of Linux and Windows virtual machines, as well as autoscaling, to ensure high availability. With a serverless architecture, users can create microservices, scalable cloud applications, and APIs.
Azure networking enables the creation of hybrid computing frameworks that utilize both private and public cloud infrastructure. This allows for the seamless delivery of custom applications to thousands of virtual machines, with real-time monitoring of network resources to ensure compliance and cybersecurity.

Azure Storage provides organizations with agile connectivity and scalable infrastructure without the need for on-premises hardware. Data is encrypted and accessible over HTTP or HTTPS, and the service is compatible with a variety of programming languages.

Azure Analytics empowers enterprise decision-making through advanced analytics services. With a fully managed cloud Hadoop or Spark environment, users can process real-time data streams and take advantage of an enterprise-grade analytics engine and flexible AI development.

Azure Backup simplifies data recovery with a one-click backup option for virtual machines, SQL workloads, and on-premises VMware. VSS snapshot or freeze can be used for quick data repair without the worry of application consistency.

Finally, Azure disaster recovery tools help to maintain business continuity during planned and unplanned outages. Users can replicate, failover, and recover techniques as needed, minimizing downtime by sequencing multi-tier applications running on multiple virtual machines.
After gaining more knowledge about Azure and its services, you may be interested in exploring the various ways Azure can be used:
Application development

: Azure can be used to create a wide range of web applications.

Testing

: After successfully developing an application on the platform, Azure can be used to test it.

Application hosting

: Azure can assist in hosting the application once testing is complete.

Virtual machine creation

: Azure allows for the creation of virtual machines in any desired configuration.

Integration and synchronization

: Azure offers integration and synchronization of virtual devices and directories.

Metrics collection and storage

: Azure can collect and store metrics to help determine what works best.

Virtual hard drives

: Extensions of virtual machines, virtual hard drives provide extensive data storage capabilities.
What are the cons of using Azure?
While Azure offers numerous benefits, there are also some potential drawbacks to utilizing this cloud computing platform. One of the primary disadvantages of Azure is its high cost, which can pose a significant challenge for small businesses and startups, especially when using multiple services or storing significant amounts of data. Additionally, scaling up usage can result in even higher costs.
Another potential drawback of using Azure is its complexity. Setting up and managing the platform can be challenging, especially for those without prior experience in cloud computing or IT, resulting in a steep learning curve and the need for additional resources to maintain the platform.
Finally, Azure can be vulnerable to outages or downtime, which can negatively impact business operations and productivity. Despite Microsoft's efforts to enhance the reliability and uptime of the platform, there is still a risk of service interruptions.
Azure is a cloud computing service that provides a wide range of features and benefits to individuals and organizations. One of the main reasons for using Azure is that it allows businesses to operate and scale their applications and services through a global network of Microsoft-managed data centers. Azure offers a range of services, including computing, networking, storage, analytics, and more, which are designed to help businesses meet their computing needs flexibly and cost-effectively.
Azure also provides benefits such as high availability, scalability, and security, which can help businesses ensure that their applications and services are always available and performing at their best. Azure also offers a range of tools and services for developers, which can help them build, test, and deploy applications quickly and easily.
Overall, Azure is a powerful and versatile cloud computing service that can help businesses of all sizes operate more efficiently and effectively. By leveraging the capabilities of Azure, businesses can take advantage of the latest cloud computing technologies and stay competitive in today's fast-paced digital landscape.
Microsoft Azure training at Ethan's
At Ethans Tech in Hyderabad, students have the opportunity to enroll in exceptional Microsoft Azure courses that concentrate on cloud computing and web-based data exchange. The program enables organizations to store and process large amounts of data in third-party data centers, providing easy access to computing resources from any location. Our academic council comprises renowned technical experts who continually enhance and align our curriculum to global standards. Our training is delivered by real-time faculties, and the content is comprehensive and top-notch.
Ethans Tech has been vital in preparing numerous individuals for the highly competitive IT industry, particularly in Microsoft Azure. Azure is a cloud computing service that facilitates the deployment, management, and development of applications and services through a global network of Microsoft-managed data centers. It supports multiple programming languages, tools, and frameworks, including Microsoft-specific and third-party software and systems. According to Microsoft, Azure receives over 1,000 new sign-ups daily, equating to approximately 365,000 sign-ups per year. Our training is available on both weekdays and weekends.
As the leading provider of excellent Microsoft Azure training and courses in Hyderabad, Ethans Tech has a proven track record of producing industry-ready professionals. Our training is a valuable investment, and we provide services of the highest quality.
Azure training in Hyderabad FAQs
What if I have queries after I complete this course?
You will have access to the technical discussion forum lifetime, which will help you in resolving most of your doubts and queries. Eventually, you can connect with your respective faculty directly, else reach out to the nearest Ethans help desk for further assistance.
Our faculties are all extensively experienced IT Industry experts and real time corporate trainers from renowned MNC's with marvelous knowledge in the subject matter. In addition to their standard duties of imparting knowledge, faculties also undertake consulting assignments for leading Indian and Multinational Companies that gives practical exposure based on real time scenarios from their world of experience. Ethanians that upskill are able to vividly recall classes even after years. Such is the impact of our remarkable trainers on the students.
Will Ethans be providing any study materials?
Yes, Ofcourse. You will be provided with both, hard copies of the study material upon enrollment and soft copies will be shared by the respective faculties over the cloud during the program.
What types of courses are available at Ethans?
Ethans is a Market leader in Cloud, Automation and Analytics (such as Python, Data Science – Machine Learning, Artificial Intelligence, AWS, Azure, GCP, DevOps, Hadoop, Selenium, Robotics Process Automation, etc.) helps working professionals and freshers in enhancing skills in multiple technologies as per the market demand.
Does Ethans provide Job Assistance?
Yes. Ethans being one of the top notch institutes, has a wide network in the market. We do have collaboration with multiple companies that helped 3000+ freshers to get place and working professionals to switch their domains in top companies across India. On course completion, one becomes eligible for the placement assistance.
Does Ethans provide weekend classes for professionals?
There are multiple institutes which are providing software training courses, but only Ethans offers professional training on various demanding technologies with flexible timings over the weekdays as well as on weekends depending on the requirements of working professionals.
What are the profiles and experiences of trainers at Ethans?
We have a big pool with a strong and renowned team of professionals having extensive expertise in the technology they deliver. Our trainers are quite supportive and render an amicable learning environment which invigorates the student's growth in an optimistic way. They are all with huge industry and teaching experiences. Some of them hold more than two decades of experience of the same industry.
Do I need to pay the complete fee lump sum or I can have an installment facility too?
We are open for both, lump sum and installments. Best to pay it in one go, but we avail maximum two installments. First installment is to be cleared on the very first day of the class and the second one, within 21 days from the batch commencement date.
The fee which I will pay is refundable or transferable?
No. Fees once paid is non-refundable and non-transferable at any case, as we assure best training quality at Ethans Tech. We do not let go of any of our valuable students and ensure to deliver the quality that meets one's requirements and is worth it. Each one of you is important to us.
Does Ethans provide free Demo classes before joining a course?
Yes, Obviously. It's mandatory and your right to know everything regarding our institute before enrolling. We keep on conducting multiple free demo sessions on numerous technologies every week at all the respective branches of Ethans. It gives you awareness, knowledge, makes things crystal clear and also helps one to decide upon the technology he/she wishes to opt for.
What are the facilities and infrastructure at Ethans?
As of now, Ethans has presence at three locations in Pune (Pimple Saudagar/Kharadi/Baner) and in Noida as well. Looking forward to expanding gradually across India with all your support. Ethans has state-of-the-art-infrastructure that accelerates a pleasant and academically vigorous and stimulating environment for the students and the faculty.
Does Ethans provide Online Training?
Yes. Ethans renders Online training too. It's a virtual and absolutely interactive training by the identical faculties that educate at our different branches with the help of a specific software which is best to intercommunicate online. You will be obtaining uniformly the same study material and assessment in online training as in the classroom. Educating yourself from Ethans Tech either by classroom or online means is the same, as the instructors don't change. Now, it depends on the students, which mode to prefer based on their comfort levels.
Does Ethans provide facility to repeat the batch?
On enrollment at Ethan's Tech, you are provided with a flexi pass that avails eight months free re-joining option within the same branch and under the same trainer from the date of enrollment. We also provide online recorded sessions as backups. Options available for branch change with nominal charges as per the norms and regulations of the institute.
Does Ethans provide Institutional Certification after the course?
Yes. Certificate is issued to the respective student, after the course completion and assessment which is valid in multiple companies and apparently, it becomes an edge in your curriculum vitae in order to showcase your skill set.
Does Ethan's conduct training at Corporates?
Yes, we are frequently engaged in corporate training being the market leader with a big pool of corporate trainers having a wide network with collaboration with several top MNC'S that ultimately becomes an add-on for placing our students with such references.
What is the admission procedure at Ethans?
Basically, there are two ways of registering with Ethans Tech, Online and Offline. In terms of Online, you just need to visit the enrollment tab on your website – www.ethans.co.in which will redirect you to the enrollment form, wherein you need to fill all your essential details and proceed further by paying Rs. 2000/- as the registration fees (inclusive of your standard course fees) For Offline admission, you can can contact and visit any of your nearest Ethans branch and carry out the further formalities under the guidance of the team at Ethans Desk.
Looking for Industry Expert Counseling?
We are a team of 10+ Years of Industry Experienced Trainers, who conduct the training with real-time scenarios. The Global Certified Trainers are Excellent in knowledge and highly professionals. The Trainers follow the Project-Based Learning Method in the Interactive sessions.
Lectures: 40-44 Duration: 100 hours
Opportunities for data scientists are rapidly growing. We offer various Data Science certifications in ML…
Lectures: 16-20 Duration: 50-60 hours
Are you from a non-IT background and wish to join the IT company? Get a 100% job assistance program in Data…
Lectures: 18-24 Duration: 52-60 hours
Enroll at Ethan's and get certified in the most demanded programming language in IT companies, Python…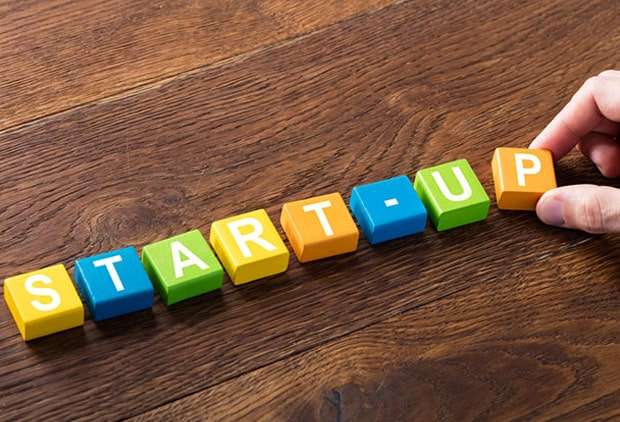 Ethans Tech, a Mumbai-based start-up that provides training to software engineers, has seen a three-fold...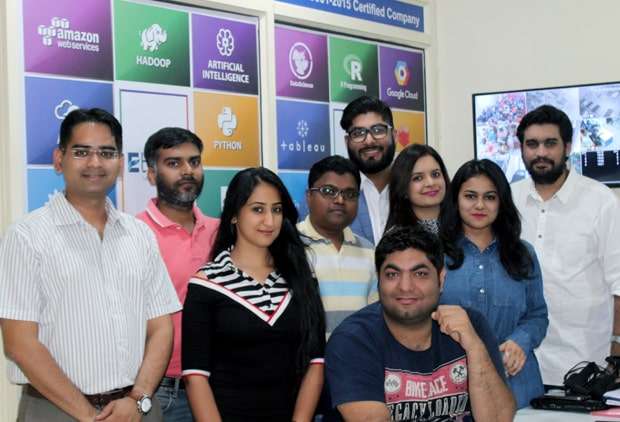 The advent of emerging technologies....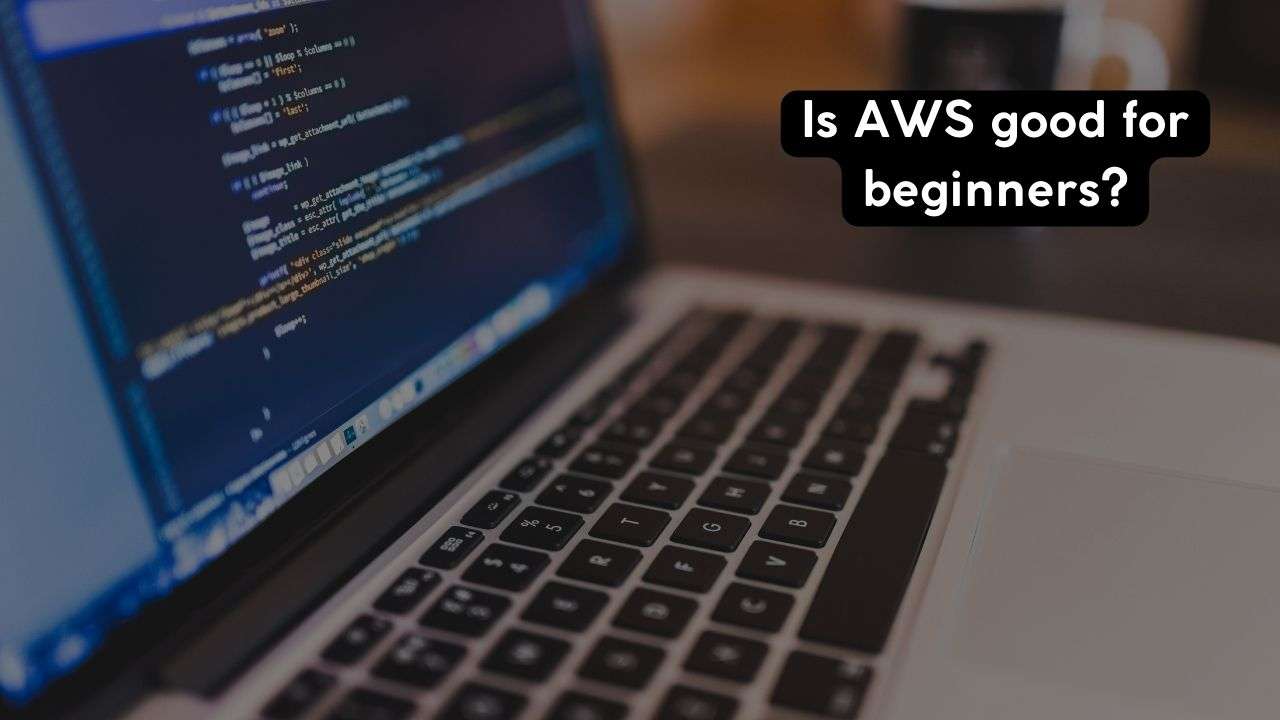 Amazon Web Services is the acronym AWS. It is an industry leader in Platform as a Service (PaaS)…